Popping in for a quick blog post to announce the opening of my sister's Etsy shop! She has some gorgeous and happy sheep in many varieties. Currently, you can find some beautiful roving and washed wool fleeces in her shop.
I blogged about her farm and critters on a Father's Day visit a couple years ago. You can see some of her happy sheep on that post.
She has Blue Faced Leicester, Border Leicester, Shetland, Cheviot crosses and purebred, Angora goats, and a few Angora rabbits. She knits, spins her own fleeces and sells washed fleeces. She also does some beautiful Scherenschnitte (papercutting). Not to brag, but I have been the lucky recipient of some of those lovely knitted items and scherenschnitte through the years (maybe she will add some of those items in the future to the shop!).
So, if you or anyone that you know is in the market for some lovely and unique roving and washed wool fleeces.. check out Little Flower Farm on Etsy!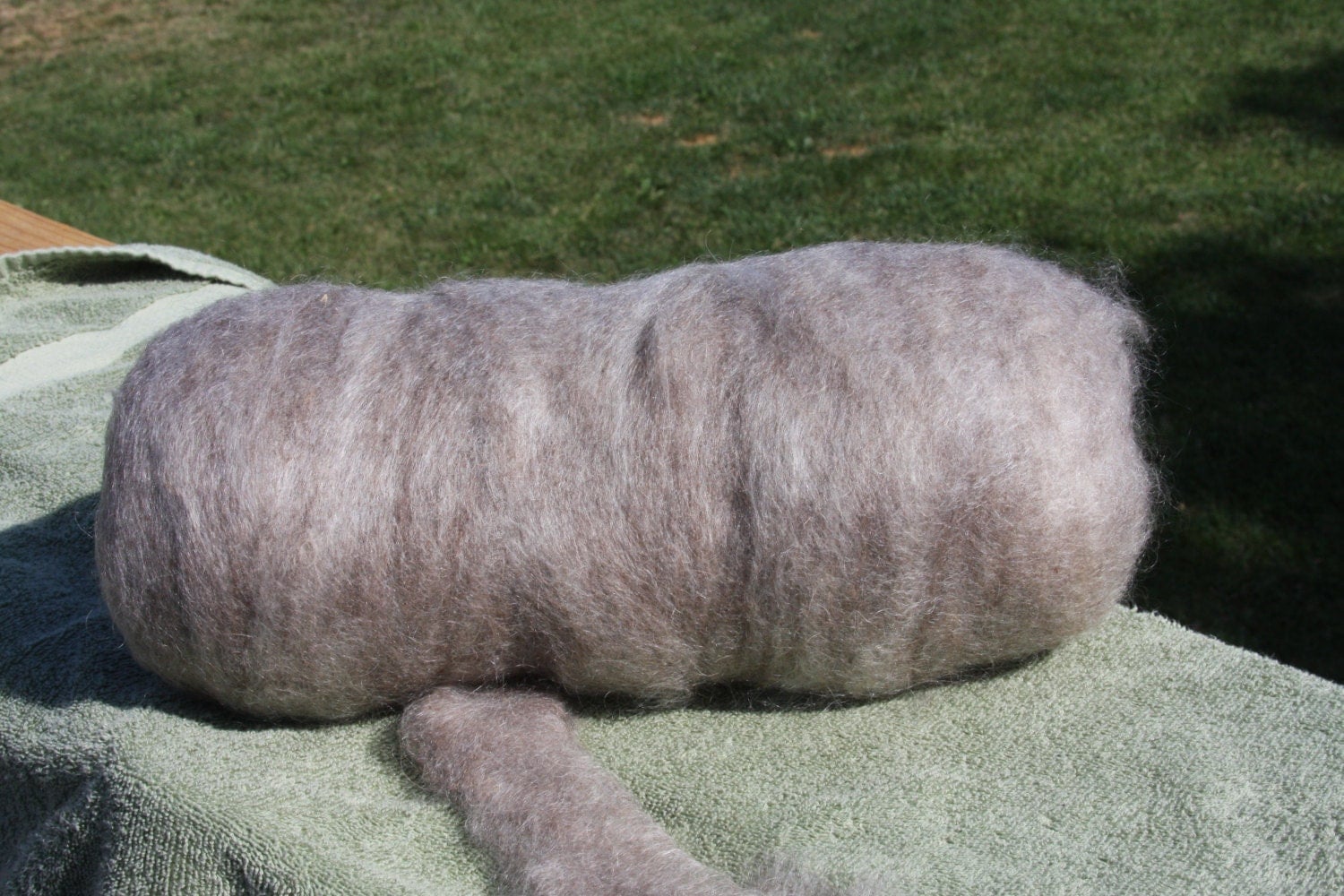 Silver Border Leicester Roving from Little Flower Farm
Be sure to give her blog a look, and meet the new cutie -- Rudy!
Little Flower Farm blog
Cheers to all… Back soon.. I hope!